Quick and Easy Meatloaf
by
, Updated April 17, 2017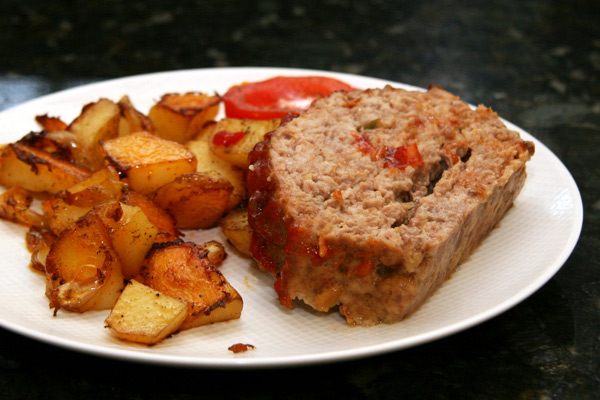 A short list of ingredients makes this meatloaf easy to mix and prepare. It's made with ground beef and stuffing mix, along with tomato sauce and cheese.
Prep Time: 10 minutes
Cook Time: 1 hour 10 minutes
Total Time: 1 hour 20 minutes
Instructions:
Heat oven to 350 F.
Combine ground beef, egg, 1/2 cup of tomato sauce, stuffing crumbs, salt, and pepper.
Shape mixture into a loaf and place in shallow baking dish.
Bake for 1 hour; remove from oven and top loaf with remaining tomato sauce and shredded cheese.
Bake meatloaf 10 to 15 minutes longer.
Serves 8

Calories per serving:

261
Site Search