Crumb Cake
by
, Updated April 17, 2017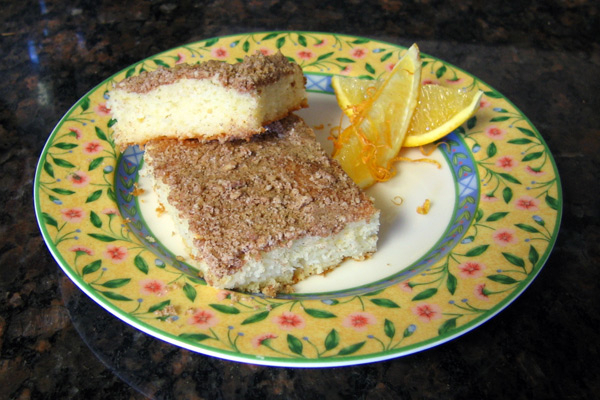 This is a basic crumb cake with a delicious cinnamon crumb topping. Make this buttery coffee cake for a snack or brunch.
Prep Time: 15 minutes
Cook Time: 25 minutes
Total Time: 40 minutes
Instructions:
Preheat oven to 375 F.
Generously grease and flour bottoms of two 9-inch square pans.
In a large mixing bowl, blend flour, sugar, baking powder, and salt. Cut in butter with pastry blender until crumbly. Reserve 1 cup of crumbs for topping.
In a small bowl, beat egg yolks until thick and light yellow in color. Add beaten yolks with the milk to crumb mixture in mixing bowl. Stir just until ingredients are all moistened.
In another bowl, beat egg whites until stiff. Fold into crumb mixture until blended.
Turn batter the prepared pans.
Sprinkle half of the reserved crumbs over each cake.
Bake for 25 minutes.
Blend melted butter with cinnamon; brush or drizzle half of the mixture over each warm baked cake.
Site Search