Pumpkin Pudding
by
, Updated April 17, 2017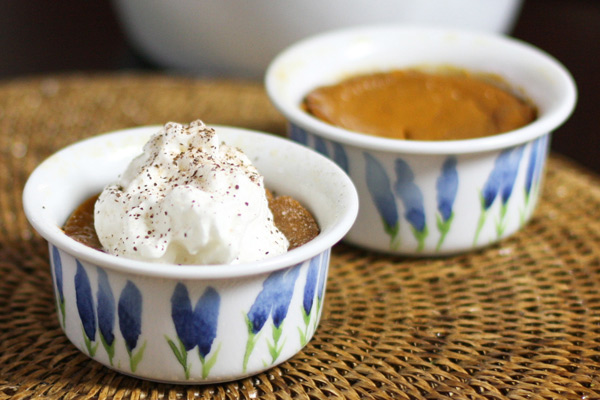 This is a delicious pumpkin pudding, and a light alternative to pumpkin pie. Add the pudding to your Thanksgiving dessert menu.
Prep Time: 10 minutes
Cook Time: 55 minutes
Total Time: 1 hour 5 minutes
Instructions:
Heat the oven to 350 F.
In a mixing bowl, combine all ingredients; blend well.
Pour the mixture into a buttered 1 1/2 quart casserole. Place the casserole in a shallow baking pan and add hot water to a depth of about 1 inch.
Bake for 50 to0 60 minutes, or until a knife inserted near center comes out clean.
Cool and garnish with dollops of whipped cream or whipped topping.
The pudding may be baked in individual ramekins. Begin checking for doneness at about 40 minutes.
Site Search