Ellen's Blueberry Muffins
by
, Updated April 16, 2017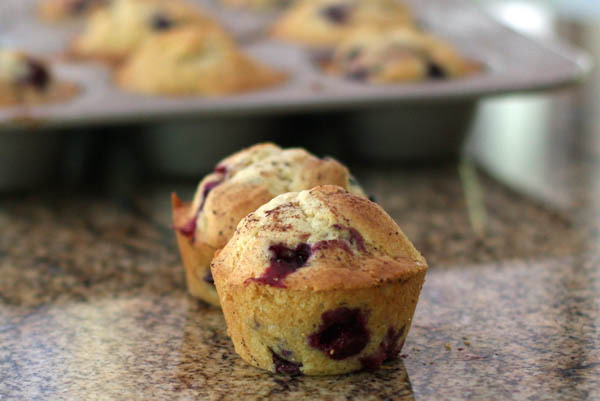 With vegetable oil, sugar, flour, egg, and milk, these blueberry muffins are easy to mix and bake. Serve these muffins warm. The muffins also freeze well.
Prep Time: 12 minutes
Cook Time: 25 minutes
Total Time: 37 minutes
Instructions:
Preheat oven to 425 F.
Grease fourteen muffin cups or line with paper muffin cups.
Sweeten berries to taste with 2 to 3 tablespoons sugar.
Into a large bowl, sift flour, salt, baking powder, and 2 tablespoons sugar.
In another bowl, beat egg and milk well; add vegetable oil.
Make a well in the center of flour mixture; pour in the milk mixture. Stir quickly just until dry ingredients are moistened.
Batter will still be lumpy. Add the berries; stir in to coat.
Fill muffin cups 2/3 full; sprinkle each muffin with a little sugar.
Bake for 25 minutes or until done.
14 muffins

Calories per serving:

158
Site Search