Soft Molasses Cookies
by
, Updated April 17, 2017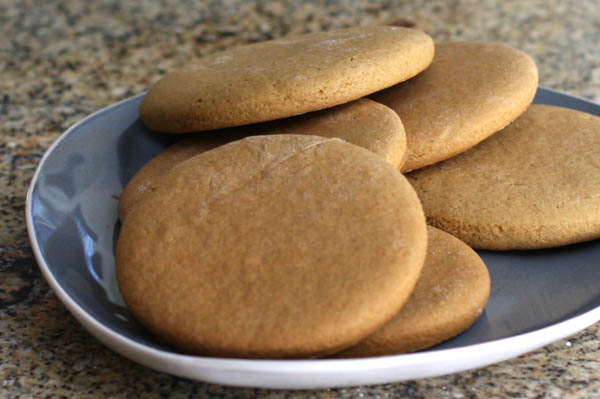 These soft molasses cookies are made with butter and sour cream. Roll the cookies out on lightly floured waxed paper. Top with a sheet of plastic wrap for easy rolling.
Prep Time: 15 minutes
Cook Time: 10 minutes
Total Time: 25 minutes
Instructions:
Heat the oven to 350 F.
Line baking sheets with parchment paper or grease lightly.
In a mixing bowl with an electric mixer, cream butter and sugar; beat in eggs.
In a separate bowl, add spices and 1/4 teaspoon salt to flour.
Dissolve soda in molasses.
Add the flour mixture to the creamed mixture, alternating with sour cream and molasses.
Add more flour if necessary to make a stiff dough.
Roll out and cut with cookie cutters.
Arrange on the prepared baking sheets.
Bake for 10 minutes.
Site Search