Devil's Food Cake With Chocolate Frosting
by
, Updated April 16, 2017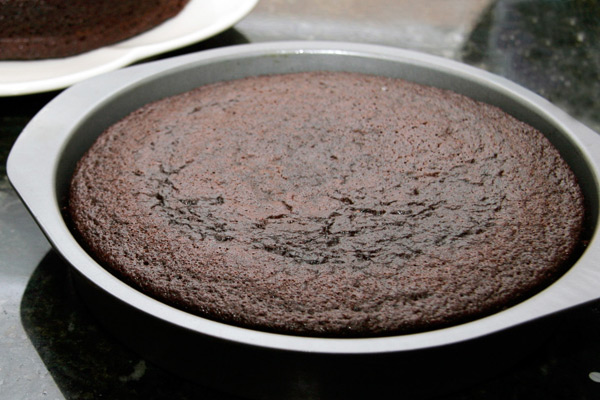 This chocolate cake is made with cocoa and buttermilk or sour milk, and it's frosted with a delicious chocolate butter frosting.
Prep Time: 20 minutes
Cook Time: 30 minutes
Total Time: 50 minutes
Chocolate Fudge Frosting
Instructions:
Heat the oven to 350 F.
In a mixing bowl with an electric mixer, cream the 3/4 butter with the granulated sugar and 1 1/2 teaspoons of vanilla, beating for about 4 minutes, or until light and fluffy. Add eggs, one at a time, beating well after each addition.
In a separate bowl, combine the flour, 1/2 cup of cocoa, baking soda, and salt; stir or whisk to blend. Add to creamed mixture, alternating with buttermilk or sour milk, beating well after each addition. Add boiling water abd beat until smooth.
Pour the batter into two greased and floured 9-inch layer cake pans.
Bake for 30 to 35 minutes, or until a wooden pick or cake tester inserted in center comes out clean.
Cool for 10 minutes in pans; remove to racks to cool completely. Frost with chocolate fudge frosting.
Frosting
Melt 1/3 cup of butter in a small saucepan over low heat; stir in 1/3 cup of cocoa. Heat just until mixture begins to bubble, stirring constantly until smooth. Pour into a small mixing bowl. Cool completely.
Beat the powdered sugar into the cocoa mixture, alternating with milk. Beat to spreading consistency. Blend in 1 teaspoon of vanilla.
Makes about 2 cups of chocolate fudge frosting.
Site Search