Basic Dumplings for Stew
by
, Updated April 16, 2017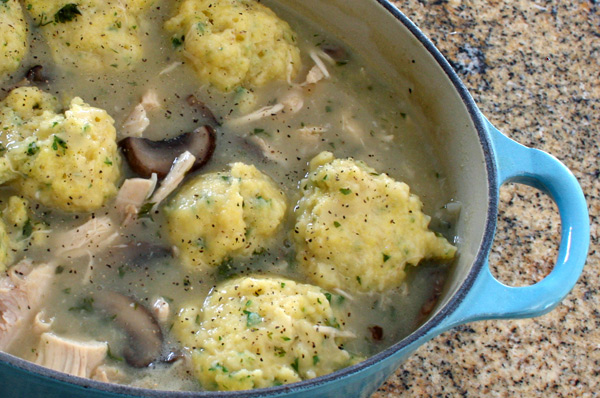 This easy recipe makes delicious dumplings for stew. Feel free to add about 1 tablespoon of fresh herbs to these dumplings. Or add 2 tablespoons of sugar and 1/4 teaspoon of cinnamon and drop the dumplings over simmering fruit or berries.
Prep Time: 5 minutes
Cook Time: 20 minutes
Total Time: 25 minutes
Instructions:
In a bowl combine the flour, baking powder, and salt in a mixing bowl. Add milk and stir to make a soft dough. Add a little more milk or flour, if dough is too thin or stiff.
Drop dough from tablespoonfuls onto simmering stew. Cook for about 10 minutes, and then cover stew tightly and cook for about 10 minutes longer.
Site Search