Corned Beef Brisket with Sauerkraut
by
, Updated April 11, 2017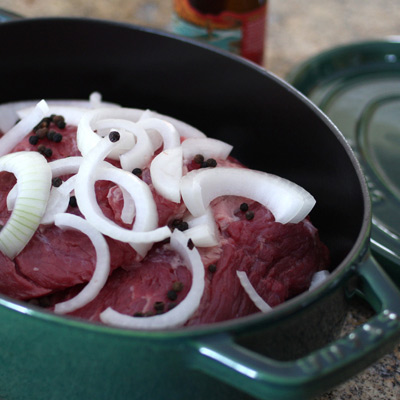 Corned beef and sauerkraut are paired up in this tangy, flavorful recipe.
Prep Time: 10 minutes
Cook Time: 4 hour
Total Time: 4 hour 10 minutes
Instructions:
Place brisket in a large kettle; sprinkle with salt and pepper and scatter the sliced onions over the top. Cover with water.
Cover the pan tightly and simmer for 1 1/2 hours.
Rinse and drain sauerkraut; add to the kettle with vinegar and brown sugar.
Cover and cook for about 2 hours longer.
Grate potato and add to brisket; cover and cook 15 minutes longer.
Serves 8

Calories per serving:

623
Site Search