Manhattan Clam Chowder
by
, Updated April 16, 2017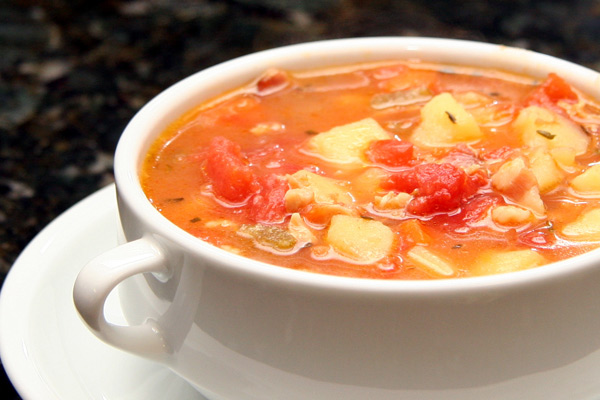 Although my favorite is a classic New England clam chowder, this is a refreshingly different clam chowder, and it's delicious. If you're from New England, just call it Clam Soup With Tomatoes and enjoy!
Prep Time: 15 minutes
Cook Time: 30 minutes
Total Time: 45 minutes
Instructions:
Brown salt pork in skillet; remove cracklings from drippings.
Cook onions, carrot, celery and green pepper lightly in the fat until onions are softened.
Add tomatoes, water, and seasonings. Bring to a boil; reduce heat, cover, and simmer for 15 to 20 minutes, or until carrots are tender.
Add clams and simmer until tender.
Serves 4

Calories per serving:

293
Site Search