Asparagus with Hollandaise Sauce
by
, Updated April 10, 2017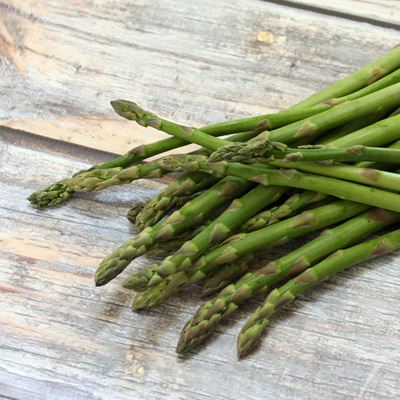 The rich buttery, lemony hollandaise sauce makes a wonderful sauce for fresh cooked asparagus. For a lighter dish, use a little melted butter or fresh shredded or shaved Parmesan cheese and skip the hollandaise.
Prep Time: 15 minutes
Cook Time: 15 minutes
Total Time: 30 minutes
Hollandaise Sauce
Instructions:
Asparagus

Break off tough ends of stalks then use a vegetable peeler to peel tough skin from lower part of stalks and remove scales. Rinse well.
Place stalks in a deep large skillet. Add 1 inch boiling water to skillet and add the salt. Bring to a boil and boil, uncovered, for 5 minutes. cover, simmer 7 minutes longer.
With tongs, remove asparagus to a heated serving dish.
Serve with Hollandaise sauce or melted butter and Parmesan cheese,
Sauce
Heat butter in a heavy saucepan until hot and foamy, but not browned.
In a small bowl, whisk or beat egg yolks with lemon juice, salt, and cayenne pepper or hot sauce. Gradually beat in butter, then water.
Return mixture to saucepan and beat over very low heat until mixture is slightly thickened.
Serve immediately or let stand over warm water for up to 30 minutes.
If desired, sprinkle with chopped fresh parsley before serving. Makes about 2/3 cup of hollandaise sauce.
Serves 6

Calories per serving:

193
Site Search