Mashed Potatoes
by
, Updated April 10, 2017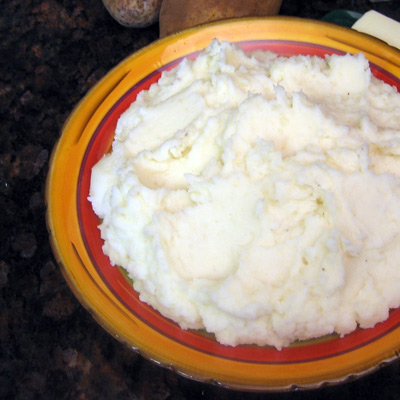 Who doesn't love mashed potatoes? These are basic mashed potatoes made with baking potatoes, milk, butter, and seasonings.
Prep Time:
5 minutes
Cook Time: 20 minutes
Total Time: 25 minutes
Instructions:
Place potatoes in a 4-quart saucepan or Dutch oven; bring to a boil over medium heat. Reduce heat to low, cover, and simmer for 20 minutes, or until potatoes are tender.
Drain potatoes thoroughly; transfer to a large bowl. Add remaining ingredients to the bowl.
With an electric hand-held mixer, beat potato mixture until light and creamy.
Serves 4 to 6.

Calories per serving (based on 6 servings):

249
Site Search