Lemon Chess Pie
by
, Updated April 10, 2017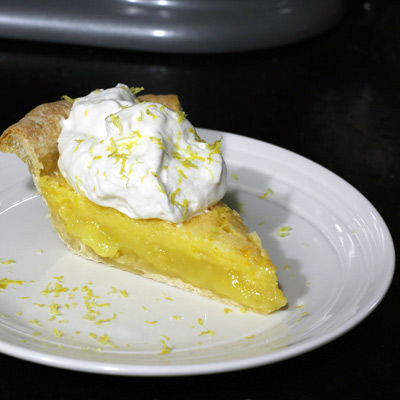 This is a basic chess pie made with eggs, a little cornmeal, sugar, milk, butter, and lemon juice. This is a baked pie recipe made with an unbaked pie shell.
Prep Time: 10 minutes
Cook Time: 45 minutes
Total Time: 55 minutes
Instructions:
In a mixing bowl with an electric mixer, combine sugar, cornmeal, and flour; mix to blend. Add eggs, one at a time, beating well after each addition. Stir in melted butter, milk, lemon juice, and peel. Blend well.
Pour the mixture into the unbaked pastry shell.
Bake the lemon chess pie at 350 F for 45 minutes, or until a knife inserted in center comes out clean.
Serves 8

Calories per serving:

440
Site Search