Southern Spoonbread
by
, Updated April 10, 2017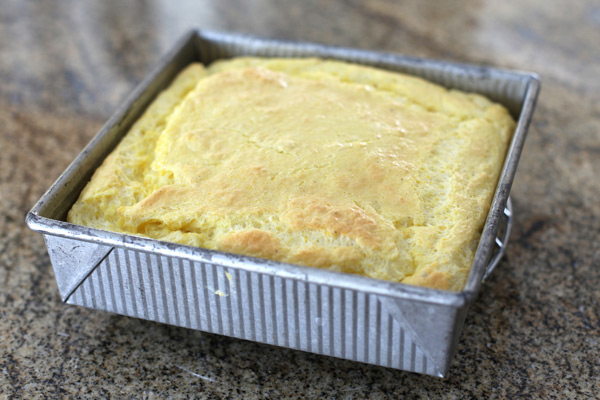 This soft spoonbread is a cornbread served with a spoon, similar to a cormeal mush or pudding.
Prep Time: 10 minutes
Cook Time: 1 hour
Total Time: 1 hour 10 minutes
Instructions:
Heat the oven to 375 F.
Combine salt and cornmeal. Add slowly to boiling water, stirring constantly to prevent lumps. Combine vinegar and milk; add 1 1/2 cup of milk mixture to cornmeal mixture; blend well.
Add eggs and melted shortening; stir to blend well. Dissolve baking soda in remaining 1/2 cup of vinegar and milk mixture. Add to cornmeal mixture and stir until completely blended. Pour into greased 1 1/2-quart casserole. Bake at for about 30 minutes.
Serve immediately with a spoon.
Site Search