Cherry Cobbler
by
, Updated April 10, 2017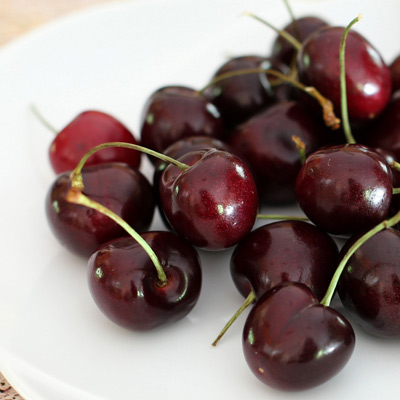 This simple cherry cobbler is made with canned cherries and an easy biscuit mix topping.
Prep Time: 15 minutes
Cook Time: 25 minutes
Total Time: 40 minutes
Instructions:
Heat the oven to 425 F.
In a bowl, combine tapioca, 2/3 cup sugar, 1/8 teaspoon salt, cherries and the 1 cup cherry juice (if there isn't enough cherry juice to make 1 cup, add a little water). Mix and put into a lightly buttered 1 1/2-quart baking dish. Dot top of cherry mixture with the 1 tablespoon of butter, cut in small pieces.
Bake at 425 F for 12 minutes.
In a mixing bowl, combine biscuit mix, 2 tablespoons sugar, and evaporated milk. Remove cherry mixture from the oven and drop dough by tablespoonfuls on top to make 4 dumplings.
Bake for about 12 minutes longer, or until dumplings are lightly browned.
Serve warm with vanilla ice cream of a dollop of whipped topping.
Serves 6

Calories per serving:

294
Site Search