Stuffed Zucchini
by
, Updated April 10, 2017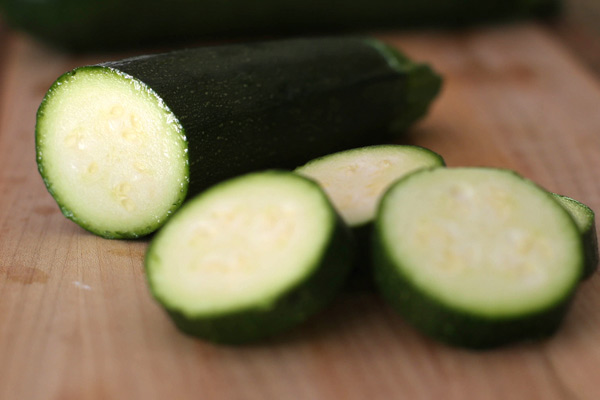 Zucchini are stuffed with a mushroom and cheese mixture for a tasty summer side dish. This is a good side dish to grilled steak or chicken.
Prep Time: 12 minutes
Cook Time: 20 minutes
Total Time: 32 minutes
Instructions:
Cook whole zucchini in boiling salted water, covered, for about 10 minutes. Drain and cut in half lengthwise. Scoop out centers, leaving a 1/4-inch thick shell. Chop the center pulp.
In a skillet melt butter; saute the sliced mushrooms. Stir in flour, salt, and oregano. Remove from heat. Stir in Monterey Jack cheese, sour cream, and the chopped zucchini.
Heat the broiler.
Fill zucchini shells, using about 1/4 to 1/3 cup of stuffing mixture for each. Top with grated Parmesan cheese.
Place stuffed zucchini in a foil-lined broiler pan or baking pan and broil for about 4 to 6 minutes, until hot and bubbly.
Serves 3 as a main dish or 6 as a side dish.

Calories per serving (based on 6 side dish servings):

160
Site Search