Quick and Easy Coffee Cake
by
, Updated April 10, 2017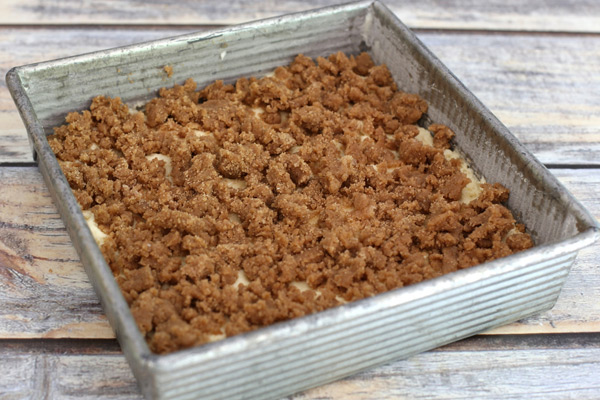 Coffee cake recipe is made quick and easy in one layer with a simple cinnamon streusel topping.
Prep Time: 15 minutes
Cook Time: 25 Minutes
Total Time: 40 minutes
Topping
Instructions:
Heat the oven to 400 F.
Into a mixing bowl sift together the flour, baking powder, salt, and sugar. Cut butter into the dry ingredients with a fork or pastry blender.
In a separate bowl combine egg with milk; add to flour mixture. Stir until mixture is well blended and smooth. Spoon into a greased and floured 9-inch layer pan.
Spread dough evenly. Brush top of dough with melted butter.
Combine sugar, flour, and cinnamon; sift over the top of the cake, spreading with a fork to cover dough evenly.
Bake for 25 to 30 minutes.
Cut coffee cake into wedges; serve warm from the pan.
Site Search