North Carolina Coleslaw Recipe
by
, Updated April 10, 2017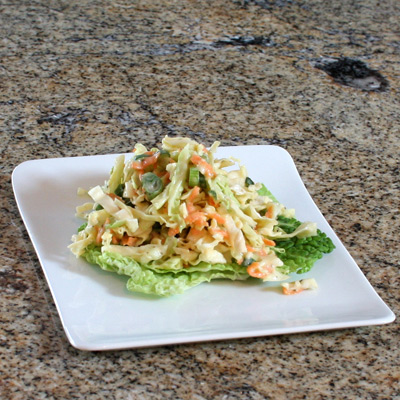 This coleslaw is great on pulled pork sandwiches. This colelaw is made with a briefly cooked vinegar, sugar, and oil mixture, along with celery seed and other seasonings.
Prep Time: 12 minutes
Cook Time: 3 minutes
Total Time: 15 minutes
Instructions:
P
Put cabbage, onion, and green pepepr in a large bowl.
In a saucepan, combine vinegar, sugar, and salad oil; heat to boiling.
Immediately pour the hot dressing over vegetables in the bowl. Add salt and pepper and a generous sprinkling of celery seed, to taste.
Toss to coat vegetables.
Refrigerate coleslaw for several hours or overnight for best flavor.
Serves 6

Calories per serving:

260
Site Search