Italian Spaghetti Sauce
by
, Updated April 10, 2017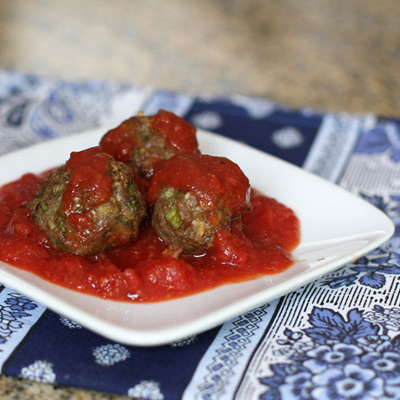 This is a quick and easy tomato sauce to make for spaghetti or similar pasta. Feel free to add meatballs or browned ground beef or sausage to make a hearty meat sauce.
Prep Time: 10 minutes
Cook Time: 35 Minutes
Total Time: 45 minutes
Instructions:
Heat oil; saute onions, pepper and garlic in the oil until tender.
Add salt, pepper, tomato paste, tomatoes, and oregano. Simmer for 30 minutes, stirring occasionally.
Stir in cheese before serving or serve cheese separately.
Serve with hot cooked and drained spaghetti or similar pasta.
Serves 6 to 8
Calories per serving (based on 6 servings, meat-free): 163 Meat version: Sauté 1/2 to 1 pound of lean ground beef or sausage with the onions, peppers and garlic until browned.
Site Search