Candied Sweet Potatoes
by
, Updated April 10, 2017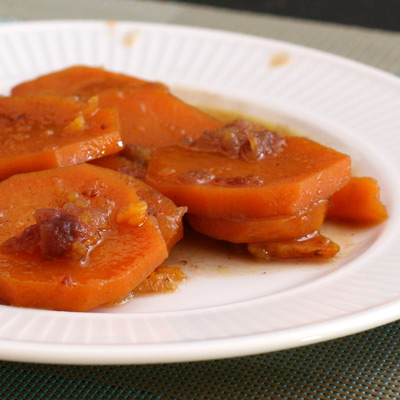 These simple brown sugar candied sweet potatoes go particularly well with pork or ham, and they're easy to prepare and bake.
Prep Time: 10
Cook Time: 1 hour 5 minutes
Total Time: 1 hour 15 minutes
Instructions:
Heat the oven to 325 F.
Cook sweet potatoes in boiling water for about 30 minutes, or until tender. Let cool until they can be handled, then peel and cut into 1/2-inch slices.
Layer slices in a lightly greased 2-quart baking dish.
Combine butter and sugars; spoon over sweet potatoes.
Cover tightly and bake for about 20 minutes, or until thoroughly heated.
Serves 106

Calories per serving:

300
Site Search