Sweet Potato Pie
by
, Updated April 10, 2017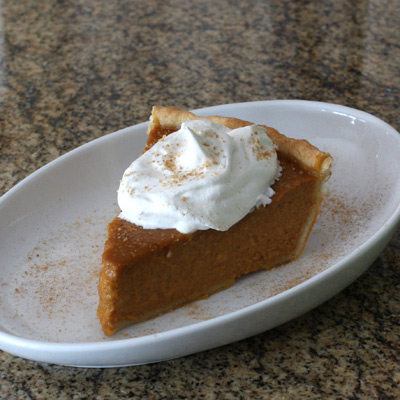 This is an easy sweet potato pie recipe with a little lemon or orange flavor. This is a wonderful pie to make for the holidays instead of or in addition to the classic pumpkin pie.
Prep Time: 10 minutes
Cook Time: 50 Minutes
Total Time: 60 minutes
Instructions:
Heat the oven to 425 F.
Combine mashed sweet potatoes, milk, eggs, sugar, butter, salt, and the grated lemon or orange rind. Pour into the unbaked pie shell.
Bake at 425 F for 15 minutes. Reduce heat to 350 F and bake the sweet potato pie for about 35 minutes longer, until the pie is set.
A knife inserted in center should come out clean.
Makes 8 Slices

Calories per serving:

304
Site Search