Sloppy Joes
by
, Updated April 10, 2017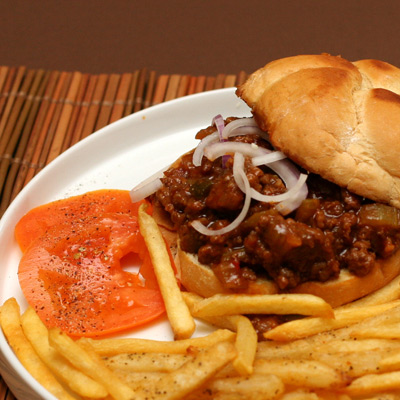 Sloppy Joes make a quick and easy meal with potato salad, chips, or fries, and kids love them. Make these sloppy Joe sandwiches for any busy-day family meal.
Prep Time: 10 minutes
Cook Time: 35 Minutes
Total Time: 45 minutes
Instructions:
In a large skillet, cook ground beef, onion, and celery until meat is browned and onion is tender. Drain off excess fat.
Stir in tomato sauce, water, oats, seasoned salt, Worcestershire sauce, chili powder, pepper, and Tabasco sauce.
Simmer, uncovered, until mixture reduces to desired consistency, about 25 to 35 minutes.
Spoon about 1/3 to 1/2 cup of ground beef mixture into each bun.
Serves 8

Calories per serving:

249
Site Search