Tomatillo Salsa
by
, Updated April 9, 2017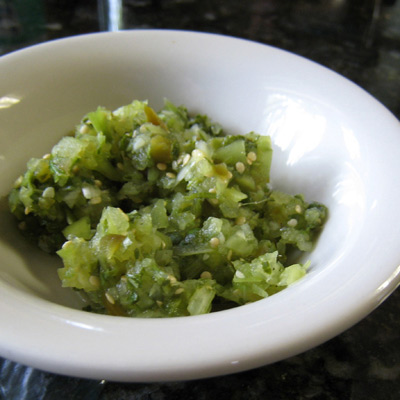 This salsa is made with tomatillos, a tart apple, chile, cilantro, and lime juice. Serve this tangy tomatillo salsa with grilled chicken or pork.
Prep Time: 15 minutes
Cook Time: 5 minutes
Total Time: 20 Minutes
Instructions:
Boil quartered tomatillos in water for 5 to 7 minutes, until tender. Drain and let them cool.
Place all ingredients in blender or food processor and puree until smooth.
Place in tightly covered container and store in refrigerator for up to 1 week.
Serve with grilled chicken, pork, or fish.
Makes about 2 cups.
Site Search