Orange Glazed Beets
by
, Updated April 9, 2017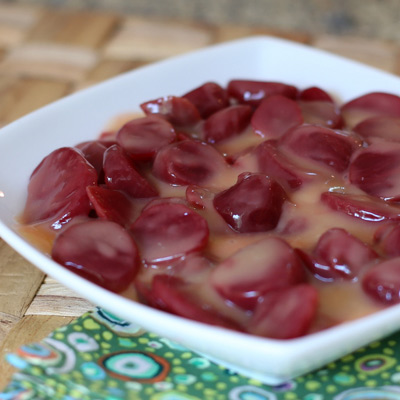 Nutritious, delicious beets are baked with orange juice and butter. Try making this with golden beets or a combination of red and gold.
Prep Time: 10 Minutes
Cook Time: 1 Hour
Total Time: 1 hour 10 minutes
Instructions:
Heat the oven to 350 F.
Peel raw beets; slice thinly.
Arrange slices in a 1 1/2-quart buttered casserole.
Combine remaining ingredients and pour over sliced beets.
Cover and bake for 1 hour.

Serves 6

Calories per serving:

67
Site Search