Chocolate Crinkle Cookies
by
, Updated April 8, 2017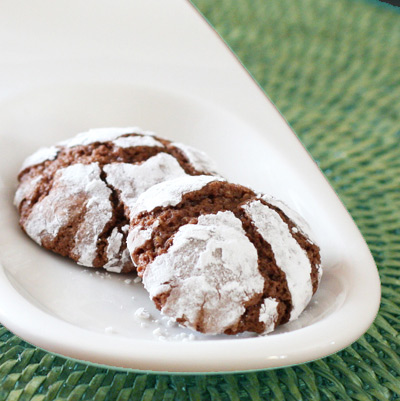 I have been making these tasty little cookies for years. These chocolate crinkle cookies are super chocolatey and delicious!
Prep Time: 10 Minutes
Cook Time: 15 Minutes
Total Time: 25 minutes
Instructions:
Heat the oven to 350 F.
In a large mixing bowl, cream butter and sugar until light; add vanilla then beat in eggs and melted chocolate.
Stir in dry ingredients alternately with milk.
Stir in chopped pecans.
Shape dough into 1-inch balls (chill if necessary to make the dough firmer).
Roll balls in confectioners' sugar and place on lightly greased or parchment paper-lined baking sheets about 2 inches apart.
Bake for 14 to 16 minutes, or until cookies are firm in the center.
Remove from baking sheets and cool on racks.
Sprinkle warm with additional powdered sugar from shaker or sifter, if desired.
Makes about 4 dozen cookies.
Site Search