Key Lime Pie Recipe
by
, Updated April 8, 2017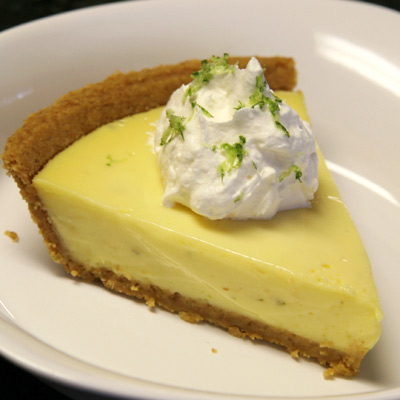 This key lime pie is an easy version, made with Key lime juice, whipped topping, and sweetened condensed milk. Use a homemade pie shell or a frozen pie shell. This recipe calls for a baked pie shell, but a graham cracker shell works as well.
Prep Time: 15 Minutes
Total Time: 15 minutes
Instructions:
In a mixing bowl with electric mixer on medium speed, beat together sweetened condensed milk and lime juice until smooth and thickened. Fold in the whipped topping and grated lime peel.
Spoon the mixture into the baked pie shell; cover and refrigerate for about 2 hours before serving, or until set.
Store leftovers, covered, in the refrigerator.
Serves 8
Site Search