Spicy Louisiana Shrimp
by
, Updated April 8, 2017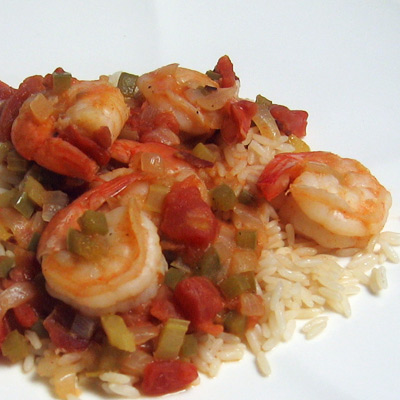 Also known as barbecued shrimp, this recipe is packed with flavor. Lemon juice and herbs, alon with barbecue sauce and garlic make this shrimp dish super flavorful. Serve with hot cooked rice or grits.
Prep Time: 10 minutes
Cook Time: 10 Minutes
Total Time: 20 minutes
Instructions:
In a large skillet, heat the oil and butter until butter melts. Add shrimp; saute until shrimp begins to turn pink.
Add remaining ingredients; stir to mix well.
Simmer, stirring frequently, over low heat, for about 3 to 4 minutes.
Remove from heat, cover, and let stand for 5 minutes.
Remove garlic and spoon shrimp into a serving dish; pour sauce over the shrimp.
Barbecued Shrimp Recipe serves 4.
Site Search