Triple Chocolate Cookies
by
, Updated April 8, 2017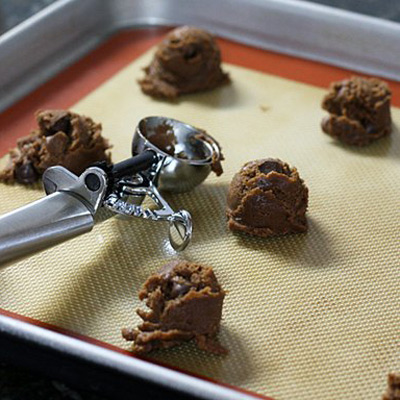 Cookies with chocolate chips, white chocolate chips, nuts, and cocoa. These chocolate cookies have it all!
Prep Time: 10 Minutes
Cook Time: 10 to 12 Minutes
Total Time: 22 minutes
Instructions:
Heat the oven to 375 F.
In a mixing bowl, cream butter and sugars until light and fluffy. Beat in vanilla and egg.
In a separate bowl, sift together the flour, baking soda, salt, and cocoa. Stir sifted ingredients into creamed mixture, blending well.
Stir in chocolate and white chocolate chips and nuts. Drop by teaspoonfuls onto lightly greased cookie sheets.
Bake in the preheated oven for 10 to 12 minutes.
Cool cookies on baking sheet for 2 to 3 minutes then remove to racks to cool completely.
Makes about 2 to 3 dozen cookies.
Site Search