Eggplant Parmesan Recipe
by
, Updated April 8, 2017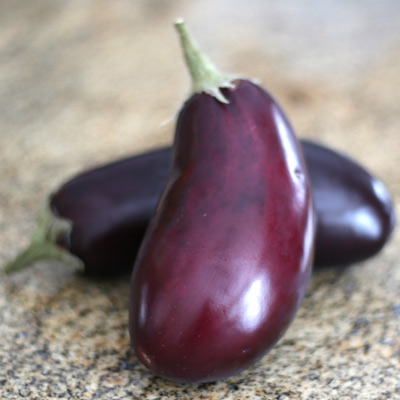 This tasty eggplant Parmesan is a classic, topped with Mozzarella and Parmesan cheeses. Serve this eggplant with hot cooked spaghetti or linguini for a fabulous meal.
Prep Time: 20 minutes
Cook Time: 1 hour 30 minutes
Total Time: 1 hour 50 minutes
Instructions:
Heat the oven to 350 F.
In a large skillet heat 1/4 cup vegetable oil; add onions and garlic and saute over low heat, stirring occasionally, until onions are tender and yellow. Stir in parsley, salt, pepper, and tomato sauce; simmer for about 30 minutes.
Meanwhile, peel the eggplant and cut into 1/4-inch thick slices; brush each slice with lemon juice to prevent discoloration.
In a bowl, beat egg slightly; whisk in milk and 1 tablespoon oil.
Dust each slice of eggplant with flour, patting then shaking to remove excess flour.
Dip the eggplant slices into the egg and milk mixture; drain.
In a large skillet over medium heat, heat 2 tablespoons of the oil.
Fry eggplant slices, turning to brown both sides, adding more oil as needed, until golden brown.
Repeat with remaining eggplant slices, using more oil as needed.
In a 2-quart baking dish, layer sauce, browned eggplant, and mozzarella, topping layers off with Parmesan cheese.
Bake for 30 minutes.
Serves 6
Site Search