Sweet and Sour Sauce
by
, Updated April 6, 2017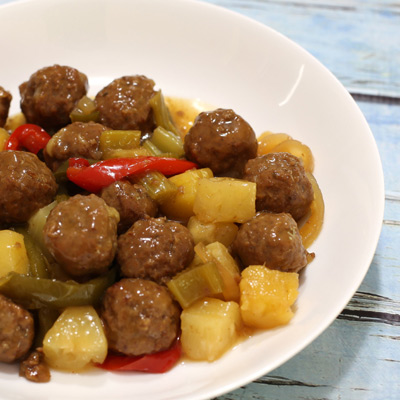 Use this easy sauce to turn plain sauteed or baked chicken or meatballs into a flavorful meal. This sauce goes well with pork or chicken. It's great with meatballs, too. Add rice and vegetables for a complete meal.
Prep Time: 5 minutes
Cook Time: 4 minutes
Total Time: 9 minutes
Ingredients:
Instructions:
In a medium saucepan, whisk together the sugar, water, oil, vinegar, cornstarch, salt, soy sauce, chopped onion, and ginger.
Bring to a boil over medium heat. Boil for 2 minutes.
Remove from heat and stir in the ketchup.
Makes about 3 cups

Calories per 1/4-cup serving:

124


Fat per 1/4-cup serving:

3.5



Site Search