Lemon Pound Cake
by
, Updated April 6, 2017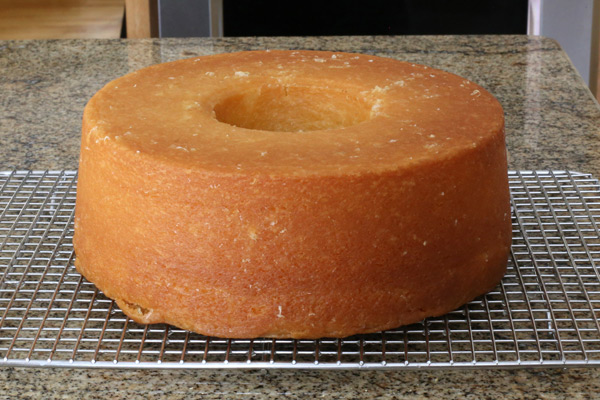 A full-flavor lemon juice glaze makes this pound cake moist and delicious. Make this fabulous lemon cake for any occasion. Bake the cake in a Bundt cake pan or tube pan.
Prep Time: 15 minutes
Cook Time: 50 minutes
Total Time: 1 hour 5 minutes
Ingredients:
Instructions:
Preheat the oven to 325 F. Grease and flour a 12-cup Bundt cake pan.
In a large mixing bowl, combine the flour, sugar, baking powder, salt, orange juice, oil, extract, zest, and eggs. Beat on medium-high speed for 3 minutes. Pour the batter into the prepared Bundt cake pan.
Bake for 45 to 50 minutes, until a cake tester or toothpick inserted in the center comes out clean.
Meanwhile, combine the powdered sugar and lemon juice and beat until smooth.
Remove the cake from the oven. With a skewer or large carving fork, prick the cake all over. Spoon about half of the glaze over the hot cake and let stand for 10 minutes. Carefully invert onto a cake plate and spoon the remaining glaze over the cake.
Serves 16

Calories per serving:

305


Fat per serving:

11.7




More Pound Cakes
Apricot Pound Cake
Brown Sugar Pound Cake


More Recipes
Sour Cream Lemon Cake
Daffodil Cake
Brown Sugar Pound Cake
Blueberry Bundt Cake
Chiffon Cake
Site Search