Easy Shirred Eggs - Baked Eggs with Cheese
by
, Updated April 6, 2017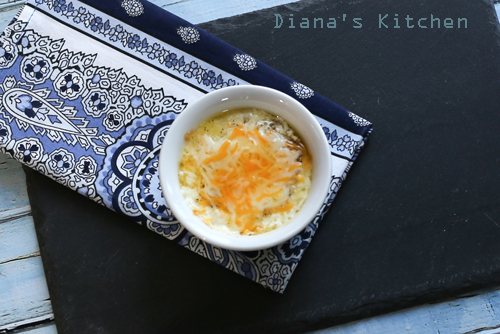 This recipe for shirred eggs is a simple and tasty way to start the morning, and it takes very little hands-on time. The eggs are baked in individual ramekins with a little butter, cream, and your choice of cheese.

The directions below are for 1 serving, but the recipe is easily scaled for more servings. For several, arrange the ramekins on a large baking sheet.
Prep Time: 4 minutes
Cook Time: 16 minutes
Total Time: 20 minutes
Ingredients:
Instructions:
Heat the oven to 350 F.
Put the melted butter in a ramekin.
Break 2 eggs in the ramekin and top with 2 tablespoons of cream and a sprinkling of salt and freshly ground black pepper.
Bake for about 15 minutes, or until the eggs appear to be set with just a little jiggle. Top with a tablespoon or two of cheese and continue baking just until the cheese has melted.
Makes One Serving

You Might Also Like
Breakast Egg Casserole With Sausage
Bacon and Egg Casserole
Creamy Scrambled Eggs with Bacon

Site Search