Cointreau Glazed Carrots
by
, Updated April 6, 2017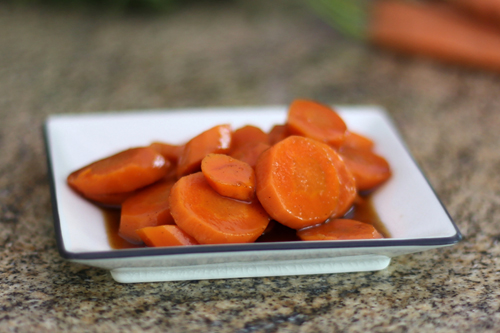 These delicious glazed carrots get their orange flavor from the Cointreau liqueur, along with marmalade and butter.
Prep Time: 8 minutes
Cook Time: 15 minutes
Total Time: 23 minutes
Ingredients:
Instructions:
In a heavy skillet over medium heat, melt the butter. Add the carrots and stir to coat with the melted butter. Add the marmalade to the skillet and cook, stirring, until the marmalade is melted. Add the Cointreau and bring to a boil. Reduce heat, cover, and simmer for 5 minutes.
Remove the cover and continue cooking until the carrots are tender and the liquids have reduced to form a glaze on the carrots.
Transfer to a serving dish and sprinkle with a little pepper, if desired, and fresh chopped parsley.
Serves 6

Calories per serving:

147


Fat per serving:

5.9




More Recipes
Carrot Muffins
Carrot Souffle
Spiced Chocolate Carrot Cake


Site Search