Brown Sugar Shortbread
by
, Updated April 5, 2017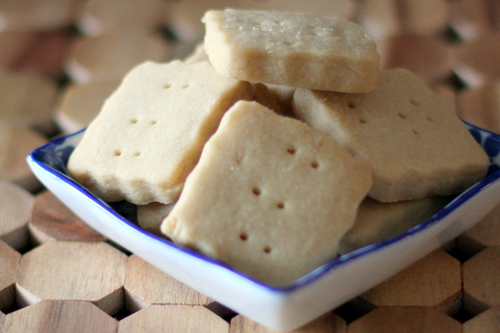 This simple shortbread is a fabulous holiday treat, or make a batch for a weekend at home with your family. Use cookie cutters or roll, slice, and bake.
Prep Time: 10 minutes
Cook Time: 25 minutes
Total Time: 35 minutes
Ingredients:
Instructions:
Preheat the oven to 325 F.
In a medium bowl, combine the brown sugar and butter; beat with electric mixer until light and creamy. Beat in flour (knead in the last of the flour if the dough is too thick for your mixer); turn out onto a lightly floured surface and roll to 1/4-inch thickness.
Slice or cut out and use a fork to prick the cookies 3 or 4 times.
Arrange the cookies on ungreased baking sheets and bake for 22 to 26 minutes, until lightly browned around the edges.
Makes about 3 dozen 1 1/2-inch cookies

Calories per cookie:

81


Fat per cookie:

5.2



Site Search