Sour Cream Apple Crumb Bars
by
, Updated March 28, 2017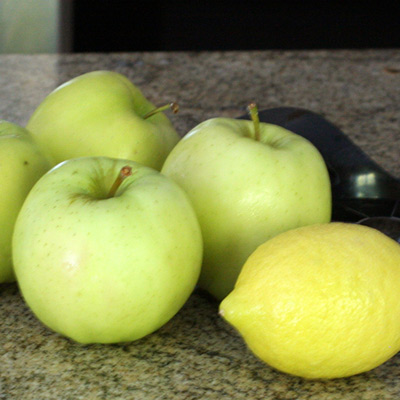 Serve these bars for brunch or a snack, or serve warm with a dollop of whipped cream or scoop of ice cream for a wonderful dessert.
Prep Time: 15 minutes
Cook Time: 30 minutes
Total Time: 45 minutes
Ingredients:
Instructions:
Preheat oven to 350 F. Lightly butter a 9-by-13-by-2-inch baking pan.
Combine the flour, brown sugar, and butter in a large bowl. With an electric mixer on low speed, blend until the mixture is crumbly. Stir in the chopped walnuts. Press 2 2/3 cups of the crumb mixture in the prepared baking pan.
To the remaining crumb mixture, add the cinnamon, baking soda, salt, sour cream, vanilla, and egg. Mix until well blended. STir in the chopped apples. Spread the apple batter over the crumb layer.
Bake for 30 to 40 minutes, or until a toothpick or cake tester inserted in the center comes out clean. Cut into squares and serve warm with whipped topping or a scoop of vanilla ice cream.
Serves 12

Calories per serving:

368


Fat per serving:

18.4




More Recipes
Harvest Apple Cakes
Apple Pie Cake
Crumb Cake

From Southernfood.about.com:
Frosted Apple Bars
Fresh Apple Cranberry Cake

Site Search