Barbecued Spareribs
by
, Updated April 1, 2017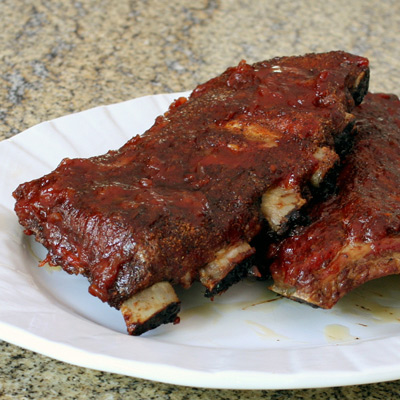 These tender pork spareribs are barbecued in the oven with a flavorful homemade sauce. Serve these great ribs with baked potatoes and corn or sliced fresh vegetables.
Prep Time: 10 minutes
Cook Time: 2 hours
Total Time: 2 hours 10 minutes
Ingredients:
Instructions:
Arrange spareribs in a large baking dish or roasting pan.
Top with the sliced onions; sprinkle with salt and pepper.
Combine remaining ingredients; pour over spareribs.
Cover tightly with foil and bake in at 350 F for about 1 1/2 hours, basting frequently.
Remove cover and bake 20 minutes longer.
Site Search