Slow Cooker Spicy Baby Back Ribs
by
, Updated April 1, 2017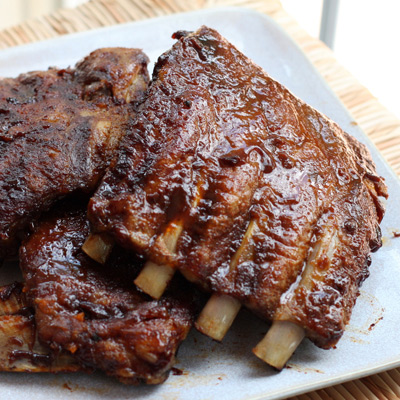 These baby back ribs can be made hotter with a little more cayenne or another serrano pepper. Or, substitute a chipotle pepper in adobo for the serrano for a smokier flavor.
Prep Time: 12 minutes
Cook Time: 8 hours
Total Time: 8 hours 12 minutes
Ingredients:
Instructions:
Preheat oven to 375 F.
Cut ribs in serving size portions and arrange in a foil-lined roasting pan; sprinkle with salt and pepper and top with sliced onions. Roast for 1 hour.
Meanwhile, combine the remaining ingredients in a blender; process until the mixture is smooth. Put the ribs and onions in the slow cooker; top with the sauce.
Cover and cook on LOW for 7 to 8 hours, until very tender.
Serves 4.
Site Search