Impossible Ham and Broccoli Pie
by
, Updated April 2, 2017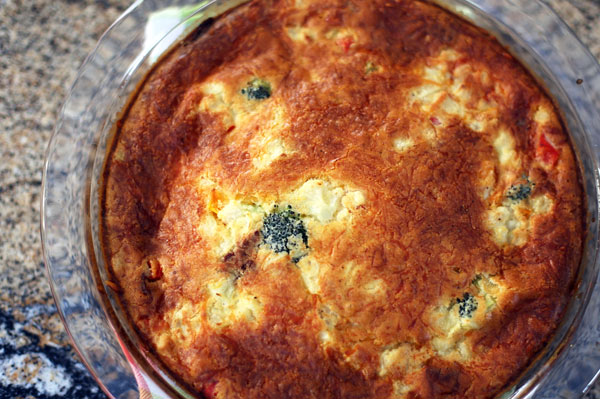 This version of the popular "Impossible Pie" is made with ham, broccoli, chopped onion, and Swiss cheese, along with eggs, milk, and bisquick. It's a quiche-like pie, and it's deliciious. Add some diced red bell pepper or roasted red peppers for extra color.
Prep Time: 8 minutes
Cook Time: 40 minutes
Total Time: 48 minutes
Ingredients:
Instructions:
Grease pie plate and preheat oven to 400 F. Sprinkle ham, cheese, broccoli, and onion in the pie plate.
Blend or process remaining ingredients in a blender on high speed until smooth.
Pour over the ingredients in pie plate.
Bake the pie for 35 to 40 minutes, until a knife inserted in the center comes out clean.
Cool 5 minutes before serving.
Serves 6.
Site Search