Nacho Casserole
by
, Updated April 1, 2017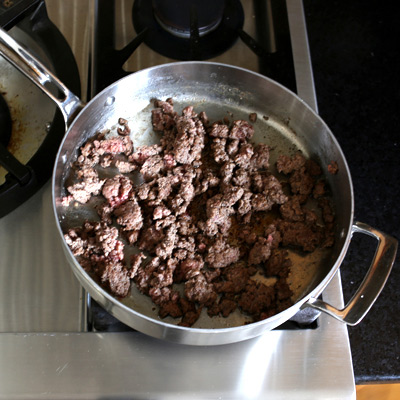 This flavorful casserole is a wonderful combinations of Mexican flavors, with chile peppers, ground beef, refried beans, and cheese, along with salsa, sliced olives, and tortilla chips. Feel free to use a Cheddar Jack combination or a Mexican blend of cheeses in this recipe.
Prep Time: 20 minutes
Cook Time: 30 minutes
Total Time: 50 minutes
Ingredients:
Instructions:
Heat the oven to 400 F.
In a heavy skillet, brown the beef and onion, drain well. Season to taste with salt and pepper.
Spread refried beans in an large, shallow casserole; top with meat mixture and sprinkle with chiles, then shredded cheeses.
Drizzle salsa or sauce evenly over all.
Bake for 20 minutes.
Remove from the oven and sprinkle green onions, chopped tomato and olives over all.
Mound avacado or guacamole in center; top with a dollop of sour cream. Serve with tortilla chips.
Serves 4

Calories per serving:

692


Fat per serving:

36.9g



Site Search