Classic Fried Catfish
by
, Updated April 1, 2017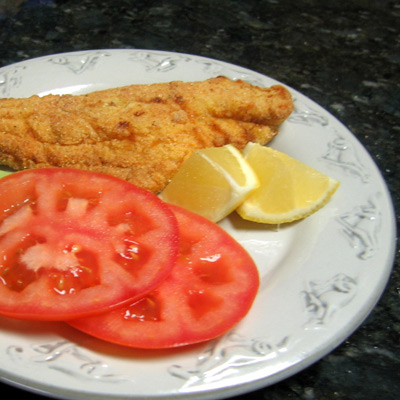 This classic fried catfish takes just minutes to fx.
Prep Time: 9 minutes
Cook Time: 6 minutes

Total Time: 15 minutes

Ingredients:


Instructions:
In a bowl, combine cornmeal, flour, salt, cayenne and garlic powder. Coat catfish with mixture, shaking off excess.
Add 1 inch of oil to a large skillet and heat to 350 F.
Add catfish in single layer and fry until golden brown, about 5 to 6 minutes depending on size.
Remove and drain on paper towels.

Source: The Catfish Institute.
Site Search