Buttermilk Substitute -- How to Make Buttermilk
by
, July 13, 2017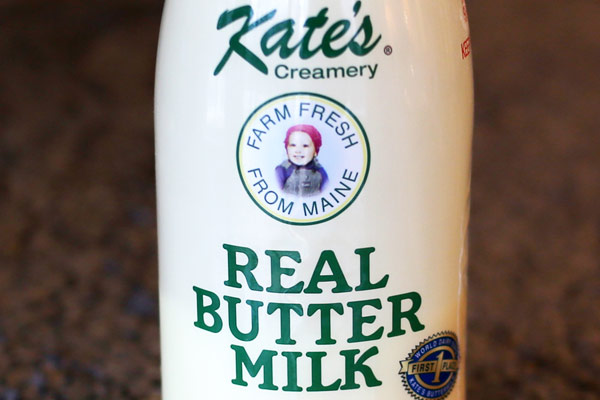 Buttermilk adds an airy texture in baked goods because of the way the acidic milk interacts with baking soda. While the real thing is preferable when it comes to buttermilk, there are times when there's no choice, and you have to substitute. Here's how to make a substitute for buttermilk with similar acidity.
For each cup of buttermilk, add 1 tablespoon of lemon juice or white vinegar to a 1-cup measure. Add whole milk to the 1-cup line.
Let the mixture stand for about 10 minutes before using in your recipe. It might have a curdled appearance, but that's normal.
You may also cover the cup and refrigerate the buttermilk substitute until it's needed.


Printer-Friendly Copy


See Also
Flour Types and How to Substitute
What is Half-and-Half?


Site Search