How to Cook Bacon in the Oven or Skillet
by
, June 30, 2017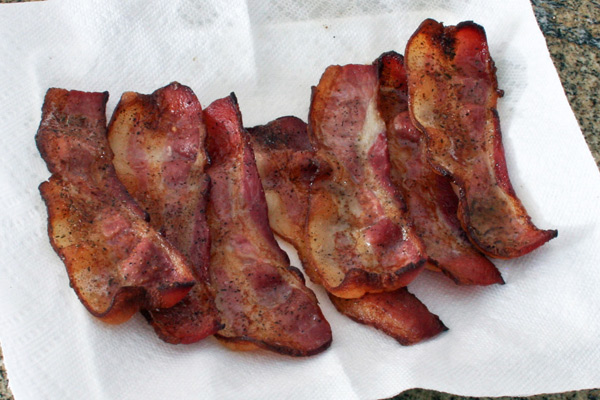 Whether you choose to fry a few strips of bacon or prefer to bake a pound all at once, here are some tips for perfect bacon every time.
How to Fry Bacon
Lay the bacon strips flat in a cold skillet.
Place the skillet over medium-low heat.
When the bacon begins to curl, carefully loosen and turn each piece to cook the other side. Turn as often as needed for even browning. Thin bacon strips will become crisper than thick bacon.
If necessary, remove some of the drippings to a glass or metal container as you cook. This will keep splatters to a minimum.
Remove the bacon to paper towels to drain.
How to Bake Bacon
Heat the oven to 350 F.
Line a baking sheet with foil. If desired, place a cooling rack in the pan. A rack will keep the bacon out of the drippings, but it will take a little longer in the oven.
Arrange the bacon in the pan in a single layer.
Bake in the preheated oven for about 25 minutes, or until crisp. Add about 4 to 6 minutes if using a rack.
Remove the bacon to paper towels to drain.
See Also
Southern Bacon Cheddar Cornbread
Braised Chicken With Apples and Bacon


Site Search