Microwave Fudge
by
, Updated March 31, 2017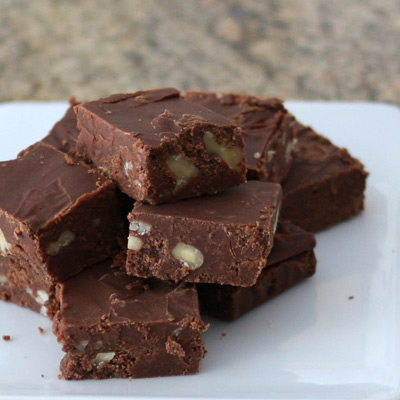 Easy chocolate fudge made in the microwave oven.
Ingredients:
Instructions:
Combine and cook confectioners' sugar, cocoa, milk, and butter on high power until butter is melted, about 2 to 3 minutes.
Stir until smooth.
Blend in vanilla and pecans.
Spread into a buttered 8-inch square pan.
Cool and cut microwave fudge in squares.
Site Search