Five Minute Chocolate Fudge
by
, Updated March 31, 2017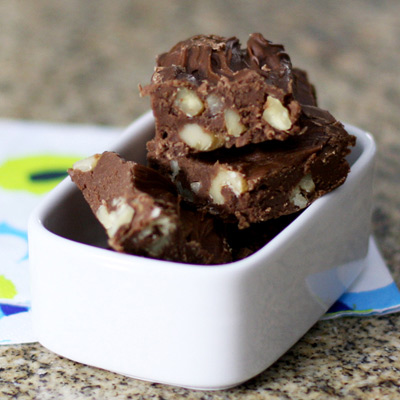 An easy and creamy fudge recipe, made with marshmallows, milk, chocolate chips, and other ingredients.
Ingredients:
Instructions:
Butter an 8-inch square pan.
Combine butter, milk, sugar, and salt in a saucepan over medium heat. Bring to a boil; cook 4 to 5 minutes, stirring constantly.
Remove from heat.
Stir in marshmallows, chocolate, vanilla, and nuts.
Beat for about 1 minute, or until marshmallows melt and mixture is thoroughly combined.
Pour into the prepared pan and let the mixture cool.
Cut cooled fudge into squares.
Site Search