Chocolate Brownies With Chocolate Chips
by
, Updated March 31, 2017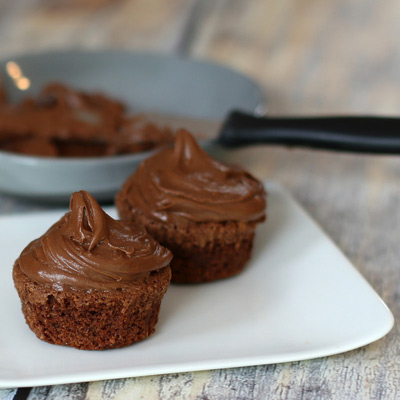 This brownie recipe is a favorite, made with cocoa, chopped nuts and chocolate chips.
Ingredients:
Instructions:
Heat the oven to 350 F.
In a mixing bowl, combine cocoa and baking soda; blend in 1/3 cup of the melted butter. Add boiling water; stir until well blended.
Stir in sugar, beaten eggs and remaining 1/3 cup butter. Stir in flour and salt. Stir nuts and the chocolate chips into brownie batter.
Pour batter into a greased 9-by-13-by-2-inch baking pan.
Bake for 35 to 40 minutes or until brownies are firm and begin to pull away from sides of pan.
Let the brownies cool before cutting into squares.
Site Search