Chicken Mushroom Casserole
Updated June 5, 2017 by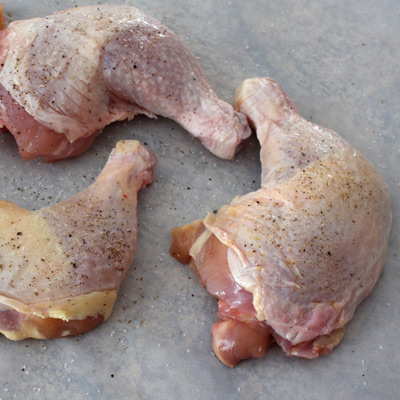 This chicken casserole is easy to fix and pop in the oven. The chicken parts are browned and then topped with an easy cream soup and sour cream sauce.
Prep Time: 20 minutes
Cook Time: 1 hour
Total Time: 1 hour 20 minutes
Ingredients:
Instructions:
Set oven to 350 F.
Combine flour, salt, paprika and pepper in a bag. Add the chicken pieces and shake to coat thoroughly.
Melt the butter in large skillet. Brown chicken pieces on all sides.
Place in a 9-by-13-by-2-inch baking pan.
In a bowl, combine the soup, sour cream and mushrooms. Pour over chicken.
Bake for 1 hour, or until the chicken is tender.
Sprinkle with cheese and return to oven just until cheese melts.
Serves 4

Calories per serving:

620


Fat per serving:

51.7g



Site Search