Blueberry Pudding Cake
by
, May 13, 2017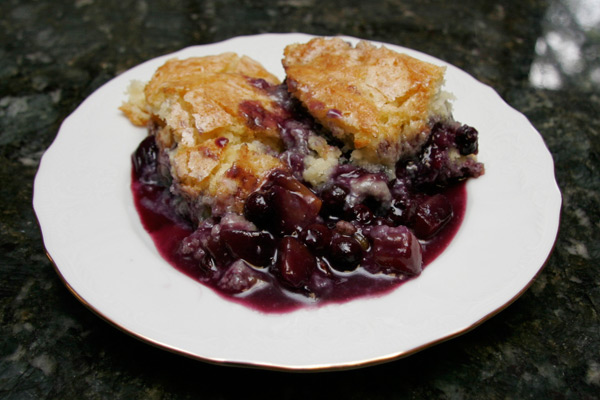 Ingredients:
Instructions:
Heat the oven to 350 F.
Place blueberries in an 8-inch square baking pan.
In a bowl, mix flour,baking powder, salt, nutmeg, and 3/4 cup sugar.
Add the milk, egg, melted butter, and vanilla to the flour mixture and beat until smooth.
Spread the batter over the berries.
Mix 1 cup of sugar with the cornstarch and sprinkle over batter.
Pour boiling water over all.
Bake in the preheated oven for 40 to 50 minutes.
Site Search