Blueberry Pancakes
Updated June 5, 2017 by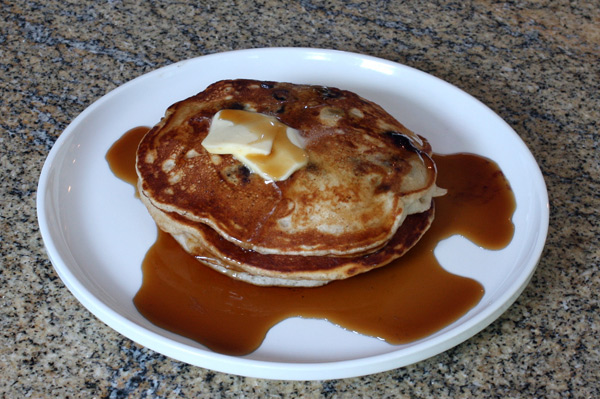 Ingredients:
Instructions:
Spray a large heavy skillet with nonstick cooking spray or oil lightly and heat over medium until hot.
In a mixing bowl, combine flour, sugar, baking powder, salt, nutmeg, and blueberries.
In another mixing bowl, combine milk, egg whites, and melted butter. Whisk to blend.
Mix dry ingredients with wet ingredients just until moistened.
Ladle the batter, using 4 to 6 tablespoons per cake onto the hot greased griddle or skillet.
Cook for 2 minutes, then flip carefully and cook for 2 minutes more.
Repeat with remaining pancake batter.
Serves 6

Calories per serving:

291


Fat per serving:

3.5g



Site Search