Hush Puppies
Updated June 5, 2017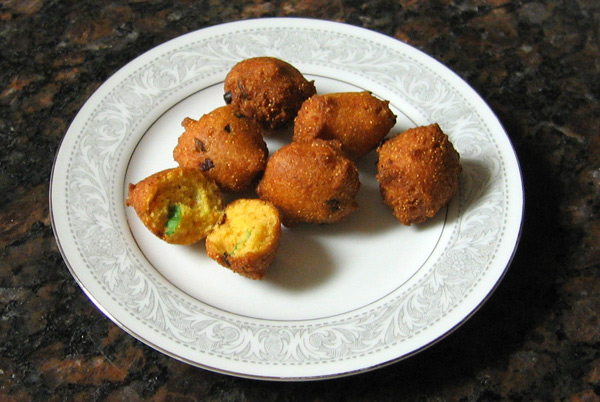 Ingredients:
Instructions:
Sift together flour, cornmeal, salt, and soda. Add the beaten egg and buttermilk until it's the right consistency to hold its shape when rolled into a ball.
Mix in onion, then roll into balls about 1 to 2 inches across and drop in deep hot fat.
Fry until they're brown and crispy.
Let them drain a bit on some paper and serve hot.
Recipe adapted from The Foxfire Book of Appalachian Cookery

About 8 servings

Calories per serving:

144


Fat per serving:

1.7g


Note: calorie and fat count do not include oil - some will be absorbed when frying.
Site Search