Bread Machine Focaccia
Updated June 5, 2017 by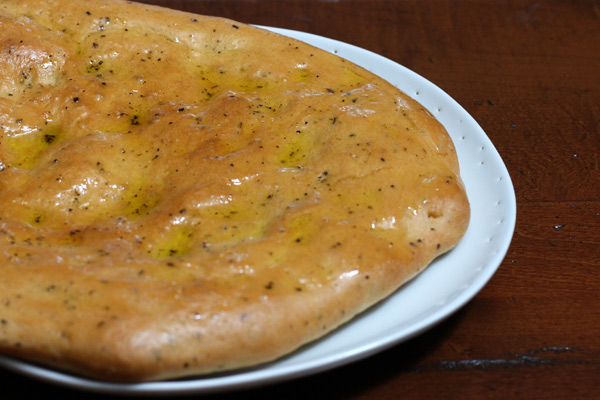 Ingredients:
Topping
Instructions:
Add the ingredients to your bread machine following the manufacturer's directions. Set the machine on the dough cycle.
Remove dough from machine and, using your fingers, press the dough onto a
lightly greased pizza pan or baking sheet. Cover and let rise for about 30
minutes.
Spread topping ingredients over dough and bake in a preheated 375F oven for
about 30 minutes.
Serves 12

Calories per serving:

164


Fat per serving:

8.9g



Site Search