Sour Cream Coffee Cake
Updated June 5, 2017 by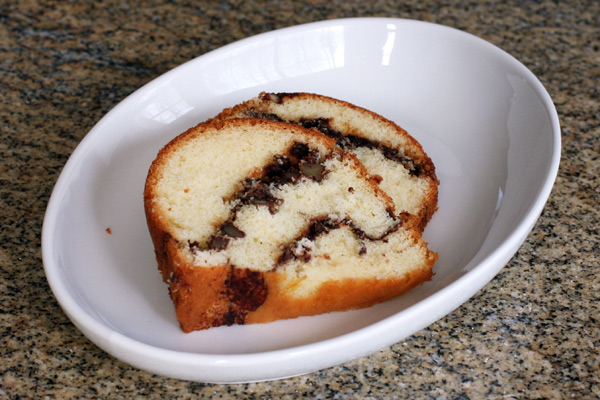 Ingredients:
Instructions:
Heat the oven to 350 F.
Grease and flour a tube cake pan.
Stir butter, pecans and brown sugar in a small bowl until crumbly. Set aside.
Combine the flour, baking powder, baking soda, and salt in another bowl; set aside.
Beat vanilla, sugar, oil and eggs in mixing bowl until smooth. Add the flour mixture, alternating with sour cream; mix well after each addition.
Layer half of the batter and half of the crumb mixture in the prepared tube cake pan. Repeat layers.
Bake in the preheated oven for 50 minutes or until coffee cake tests done. A cake tester or toothpick should come out clean when inserted in the center.
About 16 slices

Calories per serving:

249


Fat per serving:

14.6g



Site Search